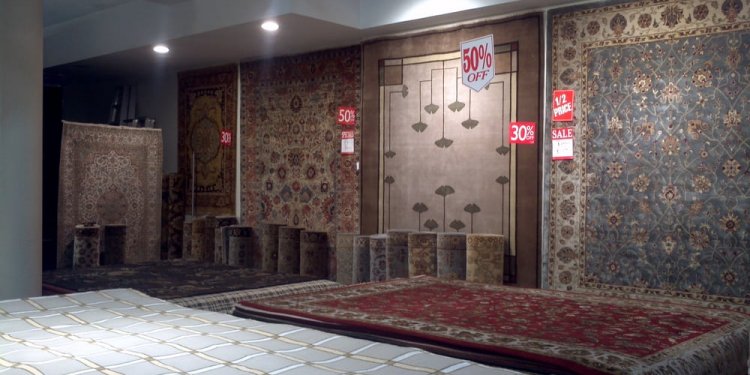 Hali Rugs Review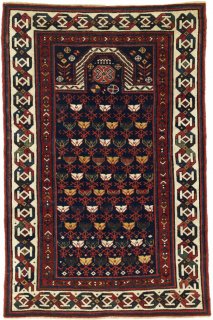 with regards to's a Kuba! Due to the ever vigilant Hagop Manoyan for pointing completely that in HALI 175, on page 136, the picture of a yellow-ground Northeast Caucasian prayer rug, sold at Grogan's in Dedham in January 2013, erroneously accompanies the facts and comment for a silly Talish prayer carpet offered by Rippon Boswell in Wiesbaden in November 2012. Our apologies for just about any confusion caused. Here are both prayer rugs, alongside the correct captions and reviews.
This pretty prayer carpet was once offered at Bonham's in Knightsbridge on 25 April 2012, lot 106, for £1, 500. A closely similar rug with an arrowhead edge, attributed to Karabagh, had been unsold at Skinner in July 1998, while another, attributed to Talish, with a red surface diamond border, had been posted in Maria Cohen's Shirwan (1995, p.121). A Talish with the same area, a 'Solomon star' underneath the arch and a white-ground octagon border marketed for $2, 300 at CNY on 7 October 1999. Nagel in Stuttgart supplied a rather similar rug with the identical border, related to Genje, in November 1977. For a rug inside Cleveland Museum of Art with the identical field and an octagon border on red floor, attributed to Shirvan, see Giovanni Curatola, The Simon and Shuster Book of Oriental rugs, 1982, p.98. Rippon Boswell indexed two analogies: a Talish prayer rug with the same border and a star-filled area posted in Engelhardt's 1980 catalogue Orientteppiche der Sonderclasse (offered by DM24, 500), and Ulrich Schürmann, Caucasian Rugs, 1965, pl.131, related to Lesghi, which has an identical blue area and an octagon border.
In Oriental Rugs from Canadian choices II (1998, pl.47) collector Ross Winter attributed this carpet to Shirvan, while it had been branded Kuba inside our breakdown of the event (HALWe 99, p.87, fig.3). It was on RugRabbit since recently as 2011. Additional examples of prayer rugs with 'snowflake' or 'star-blossom' areas consumed listed in our writeup on a Kuba prayer carpet at CNY on 8 April 1999 (great deal 216, HALI 105, p.141. Relevant yellowish floor 'secular' rugs feature a Kuba in Battilossi's Tappeti D'Antiquariato (1989, pl.10), which was unsold at SNY's '19th Century & Decorative Art'sale on 16 November 2011 (good deal 387) = Peter Pap's 'New Acquisitions' (13 March 2012 ). Part of a related prayer rug with a diagonally-striped border is visible in a photo taken on ORR/Berdj Abadjian reception in 1983 (Oriental Rug Review III/9, p.43).
Share this article
Related Posts