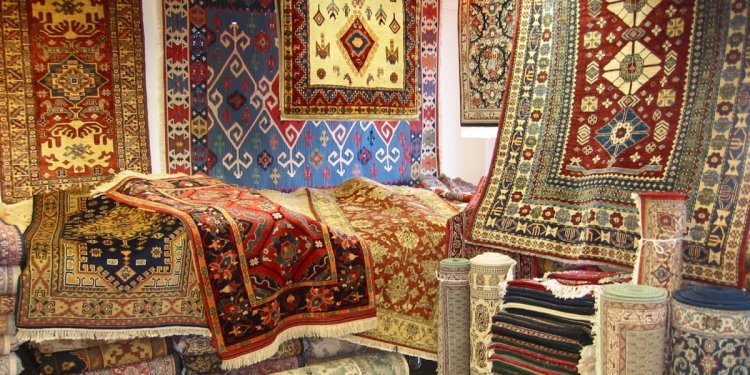 Value of Persian Rugs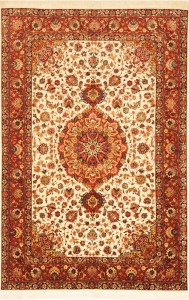 Persian Rugs Price Guide | How Much Are Oriental Rugs
There are no hard and fast rules when evaluating Persian rugs. Because these rugs are hand Knotted, there is usually some degree of discrepancy between any two pieces produced by different weavers, even if they are woven using the same standards. That's not surprising at all. Just by virtue of being hand Knotted, there is bound to be little and large differences in the patterns and the colors used as well as the size of the motifs and even in the density of the weave itself. Some of the factors that are used to determine the price of an oriental rug are the materials used, the coloration, the knot density, complexity of patterns and the execution of designs.
When pricing an Persian Rugs, the artistic value of the rug also plays a significant role in influencing the price of the piece. In general, a rug that has a very elaborate and complex pattern with a very busy field will be more expensive as compared to a rug with simple patterns and a plain field. A rug in which the colors are used harmoniously will be more highly valued than a rug with no real harmony in the colors. City rugs and rugs with silk piles cost more than village rugs or rugs with wool piles. The condition of the rug plays a huge role too- the better the condition, the higher the price of the rug.
Knot Density And Value Of Persian Rugs
When it comes to knot density, you should know that this is a factor that is used only in the city rugs. It is not something that is taken into consideration in village or tribal rugs. Tribal rugs typically have a low knot density as these weavers do not have access to sophisticated weaving equipment or tools. However, these rugs have a rustic beauty that goes beyond knot counts. The beauty and value of village rugs lies in their simple designs and natural dyes.
How Age Affects The Value Of Oriental Rugs
Age is a significant factor in pricing oriental rugs. It's interesting that unlike machine made rugs that lose their value as they age, hand knotted oriental rugs become even more valuable as they age. This is because there is more variation in the older rugs and you are less likely to find many rugs in the similar color or design. Also, with age, the colors of the rugs tend to become more harmonious giving the entire rug a lovely appearance that is much sought after collectors looking to add to their collection as well as home owners looking for a rug with character.
About Rose Shadkam
Rose is a co-owner of Catalina Rug Inc. and has over 17 years of experience in the rug industry. She loves helping customers with choosing the perfect rug for their home and sharing her knowledge about Oriental rugs in our Blog and Our Rug Encyclopedia.
Share this article
Related Posts