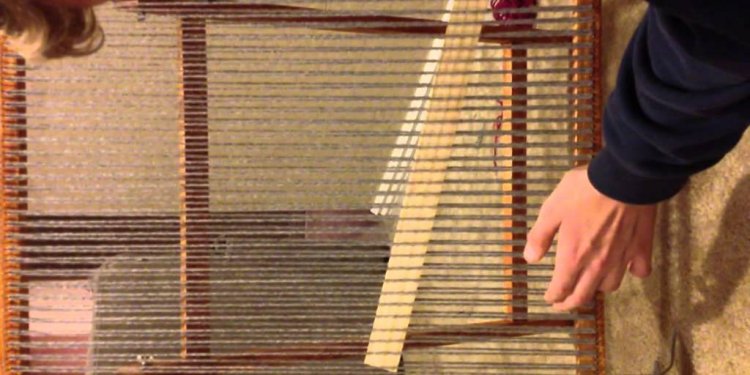 Instructions for Making a rug loom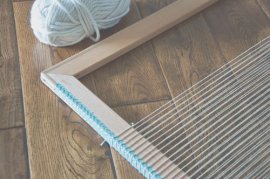 When I started weaving I wanted a simple loom that wouldn't cost too much. A frame loom was the perfect option. They are portable and easy to warp then begin weaving on. It really is just that simple. There are a few ways to use a frame loom, but I found that the easiest way was to warp the yarn directly on the frame. I was able to do this without any major hardware, using washi tape as a warp guide. This is perfect for those who want to set up a loom quickly and get started weaving. I'm so excited to share this tutorial with all of you!
Supplies:
-The first thing you need is a frame that you can open, by removing the glass and backing. Another option is using Canvas stretcher strips to make an open wooden frame. If you choose to get the stretcher strips you will need to follow their assembly steps. The frame I'm using are canvas stretcher strips, given to me already assembled from my mom.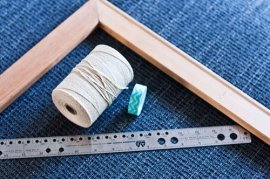 -Scissors
-Ruler
-Pencil
–Washi Tape
–Warp yarn
Step One: Using your ruler and pencil mark the interior edge of the frame
Step Two: Take your washi tape and cut off a 1 inch piece, then cut in half so that you have two pieces of 1 inch tape that is about ¼" wide. Place one piece of your cut washi tape along the bottom of the frame and along the front, following the marked line.
Step Three: Following your first washi tape use a piece of warp thread to determine the gap size you need then place the second piece of washi tape. Continue cutting and placing the washi tape with gaps for your warp thread across the bottom of your frame loom. Repeat the washi tape step across the top.
This post contains affiliate links. If you purchase through these links, you'll help support The Weaving Loom, and you'll receive some amazing stuff, too. Whohoo!
For more fun, follow me here ->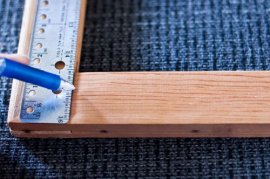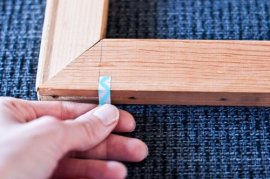 Share this article
Related Posts