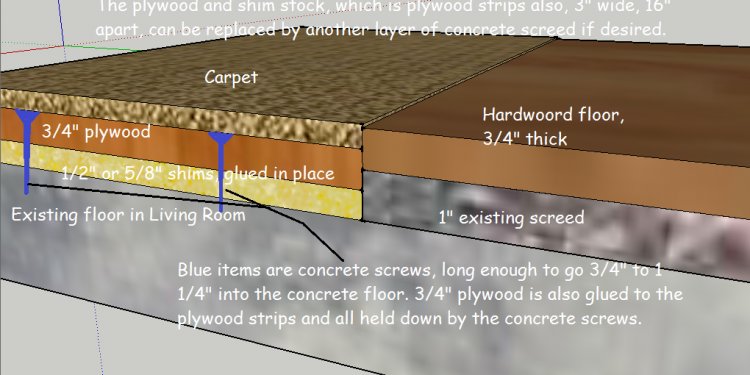 How to install carpet on concrete?
We are refinishing our cellar and have maybe not however decided what direction to go when it comes to flooring. Area of the cellar will be tile, and we are all set. However, the rec area part is going to be carpeting. The basement is dry, and we haven't had any water or dampness problems.
Some research states just to set carpet like typical, with a thinker pad on the cement. While OK, Im concerned only a little about the coldness, a vapor barrier, therefore the comfort level (way too hard on cement). One carpeting guys stated they make special pads which are vapor or moisture proof and won't have mildew problems and are designed for concrete floors.
Other folks has said to put .5"-1" foam board down, and then put in plywood furthermore. That could make it possible to insulate, make it feel just like a standard flooring, and provide a moisture barrier) But this might price more in labor and materials, and cut to the height associated with the room (it is 7'8"). And even though we have maybe not had water problems, paradise forbid when we did, this would be a significant discomfort to rip it out.
Share this article
Related Posts